Septic Tank Installation & More in Holmen, WI
Dave Rybold Excavating & Plumbing is the authority among excavation contractors in Holmen, New Amsterdam, Midway, Brice Prairie, and West Salem, WI, and we're the one to call when you have an earthmoving or septic project in the works. We're able to work within the capacity of your project's excavation specifications, or in conjunction with other contractors to keep things moving in the right direction. Contact us today for a free estimate on any of our services and to learn more about our capabilities.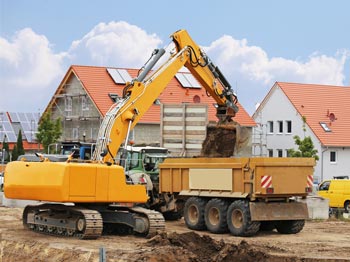 Residential Excavating
We treat your property with the utmost care and respect, delivering excavation services within the bounds of your needs. Call us to dig out basement and foundations, to grade driveways, for culvert installation or for general earthmoving for property development. We leave every site clean and pristine, so your project can advance to its next phase.
Basement digging
Backfilling
Driveway building
Culvert installation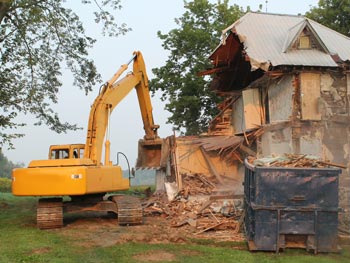 Demolition
Demolition contractors work with us to ensure any existing structures are properly razed and removed from the landscape before redevelopment begins. We have experience tearing down small commercial structures, house and outbuildings. Our demolition contractors operate with safety first and we work quickly to assure a site that's ready for further excavation and development in a timely manner.
Houses
Storage sheds/ buildings
Small commercial buildings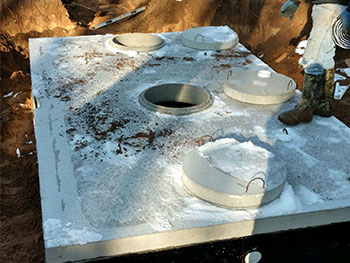 Septic Systems
Need a septic tank installation on your residential plot in Holmen, WI? We're capable of dealing with new or replacement systems and have the tools to dig down and extract or implant your tank perfectly. We're also able to trench out the drain field and any line laterals that may need installation.
Septic tank installation
Drain field installation
Sewer/water laterals

Light Commercial Excavating
Our excavation contractors' capabilities also extend to commercial properties. Call us for site prep, landscape earthmoving or utilities installation trenching. We're accustomed to working with developers and land planners to ensure your excavation is handled the way it needs to be done. We're available to excavate on commercial jobsites throughout the Holmen, WI area and surrounding cities and towns.

Land Clearing
Dealing with heavy brush that needs to be removed from your lot before development can take place. Using our heavy equipment, we have no problem removing trees and stumps, bringing the landscape back to a natural level that's free of obstructions. Call us during the earliest stages of your site development and we'll handle the essential land clearing tasks.
Need Excavation Work?
If your residential or commercial site needs excavation work or outdoor plumbing, call Dave Rybold Excavating & Plumbing. We're available in a broad range of capacities, assisting you in making sure your site is sound, prepped and ready for its next development. Reach our excavation contractors today at 608-526-5994 for more information or a free estimate.